Here's a compiled selection of my favorite songs, playlists, and podcasts - so you never have to complain about new music ever again.
Playlists
The music I work to is largely dependent upon my mood and task. But no matter what, this playlist always does the trick, paired beautifully with your caffeine of choice.
This playlist is filled with Spanish indie music - it's not entirely rock, nor is it quite like pop. Great for hanging out with friends while playing board games.
Whether it be French, Dutch, or African languages, few things I love more than music in sounds I don't understand.
Here's one of my favorite playlists, filled with languages that feel foreign and beautiful, but for which I don't yet have an entire playlist for.
Jazzy beats, jazzy thoughts, jazzy dreams - sounds that are chill for the body and inspiring for the mind.
I went through a phase where I only listened to music created before 1990. This is the result. Listen to travel back in time and reminisce about the old world.
When reading things that make my brain explode, I usually go for chill, often hippie, kind of music. Relax and enjoy a good read.
This is the kind of playlist that's filled with talented voices and nostalgic lyrics masked away by carefully-chosen instruments. Best to listen to while doing Sunday BBQ under the sunset 🌞️
In a true Panamanian fashion, this is a Spanglish collection of retro, tropical beats from emergent artists in the scene.
Great to listen to while swimming at the pool or tanning under the sun. ☀️
This is for those of you who enjoy English indie music. I usually play it on my way to the mountains or during weekday hangouts with friends.
This is what I describe as the intersection between a Monday and a Friday.
It's the bump you need to enjoy working on Monday morning and the perfect hype to dance to on a Friday house party. Of course, this assumes you enjoy house music, funky sounds, and a sweet base.
The songs selected follow 3 rules:
Must not contain any words or singing
Must be made using mostly instruments
Must live on the upper beat side
Perfectly curated for reading afternoons or deep work sessions. You can expect pianos, guitars, tambourines, some trumpets, drums, and the occasional maracas.
My mom has always been a groupie of live acoustic music. Growing up, this meant I always knew what to put in the CDs I gifted her.
Today, they look more like this playlist. For those of us who often need slower vibes, enjoy the crisp guitar sounds and melodic voices.
To my surprise, these come in particularly handy when you want to listen to something chill, but don't want to be loosing focus as you sing the lyrics.
This one is for those of you who like to work with deep house on the background. Imagine a hippie festival meets jazzy beats meets a deep, electronic base on the background.
After living in the French-speaking region of Switzerland for a few years, I started geeking out to french tunes. Here are some of my favorite ones. Indulge ✨
Songs
Stayin' alive meets Slim Shady - that's all I have to say. Boogie with a splash of rap.
Ever since I lived in Switzerland I became slightly addicted to french music (as you may remember from the musique en francais playlist).
This juicy gem reminds me of summer Saturday afternoons by the Rhône river.
Classified by some as "trip hop", this song is composed by a Swiss bassist in partnership with a soul voice, Bajka. Perfectly tailored with a glass of Malbec.
Here's a jazzy deep house song I found. Nice for the ride on the way to Christmas dinners 🌲.
You may have noticed I have a sweet spot for French music. This one is no exception.
Great for dancing in the bathroom while getting ready for a night out with friends.
There's something special about a song that hits my Spotify top ranks every Christmas 2017.
Here's a song that makes me want to dance freely under a starry night.
I'm a big fan of African music with deep beats. This one is great to hear when you're working on cool projects 😎
Makes me want to stand up on stage and sing along this beautiful voice.
Blues best paired with a cup of Malbec and some oak candles.
My favorite creative pieces are usually on mixed mediums. This song is no exception. A poem with a beat, music with a message.
Sleek guitar, chill beat, and no lyrics, perfect for creative inspiration and chill moods.
Best paired for computer work or a painting board.
A gentle reminder that things are gonna get easier always comes in handy. An acoustic version of a classic
The beat is nice and catchy, but what really gets to me are the lyrics. Great to play on your birthday and sing along with the people you love. ✨
I imagine myself listening to this gem under the Arabian sky, drinking Arabian tea
in an Arabian desert. Potentially falling in love at exactly 1min 30.
For the saxophone lovers. You know who you are. 🎷
Birds on the background, windy sounds, and cheeky drums - will make you feel like you're sipping daiquiris in a white-sand beach. Perfect for starting the day in a jazzy mood.
Played by a London-based Afrobeat eight-piece band called KOKOROKO, is the sweet combination of jazzy beats, harmonic voices, and the right amount of foreplay. Great for listening with a partner on a picnic with some cheese and wine.
There was a time in my life where I only listened to sets on https://soundcloud.com/discover. When I listened to this song, I remembered why.
There's no place for nu-disco like https://soundcloud.com/discover.
Hits all the spots: nice instrumental piano, upbeat beats, and a sneaky guitar halfway through. Recommended for commutes where you want to forget about traffic and indulge in deep thought.
Bands
This is one of those bands that created its own genre. Containing almost no lyrics, they play a sensual, synthesized sound that is deliciously paired with a cup of wine while you cook after a long day of work. Listen to this.
The first time I heard this band I went into one of those rabbit holes where I listened to every song they've ever produced.
Piano, beats, and tropical sounds, they're perfect for a Monday morning booster or one of those car commutes when you want to dance as you drive. My favorite songs are this, this and this.
This Japanese band has a sound that is fresh, tropical, and upbeat. Perfect for when you're cooking dinner afterwork or drinking beer with friends.
Cool Pages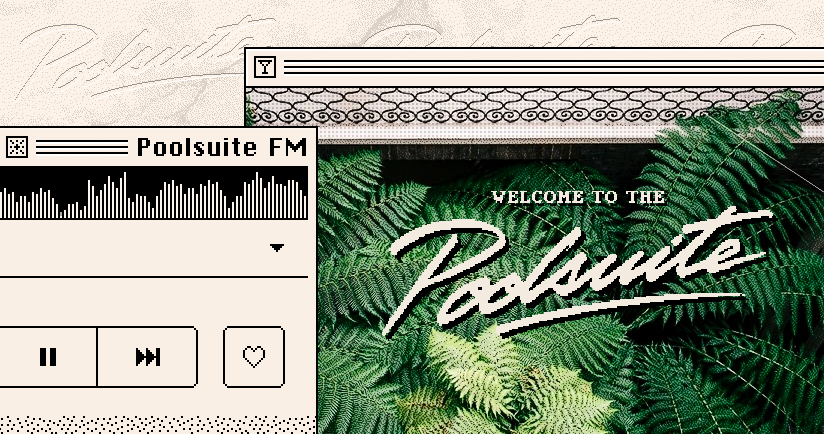 I listen to poolside.fm about the same amount I listen to Spotify these days.
Tokyo Disco, Hangover Club, or Friday Nite Heat, Poolside is a retro-modern version of your favorite summer radio station - with playlists for all moods and pods.
Wrapped around a Miami Vice design, poolside.fm is candy for the eyes, the ears, and the soul. I highly recommend their Indie Summer playlist and their https://cellular.poolside.fm/.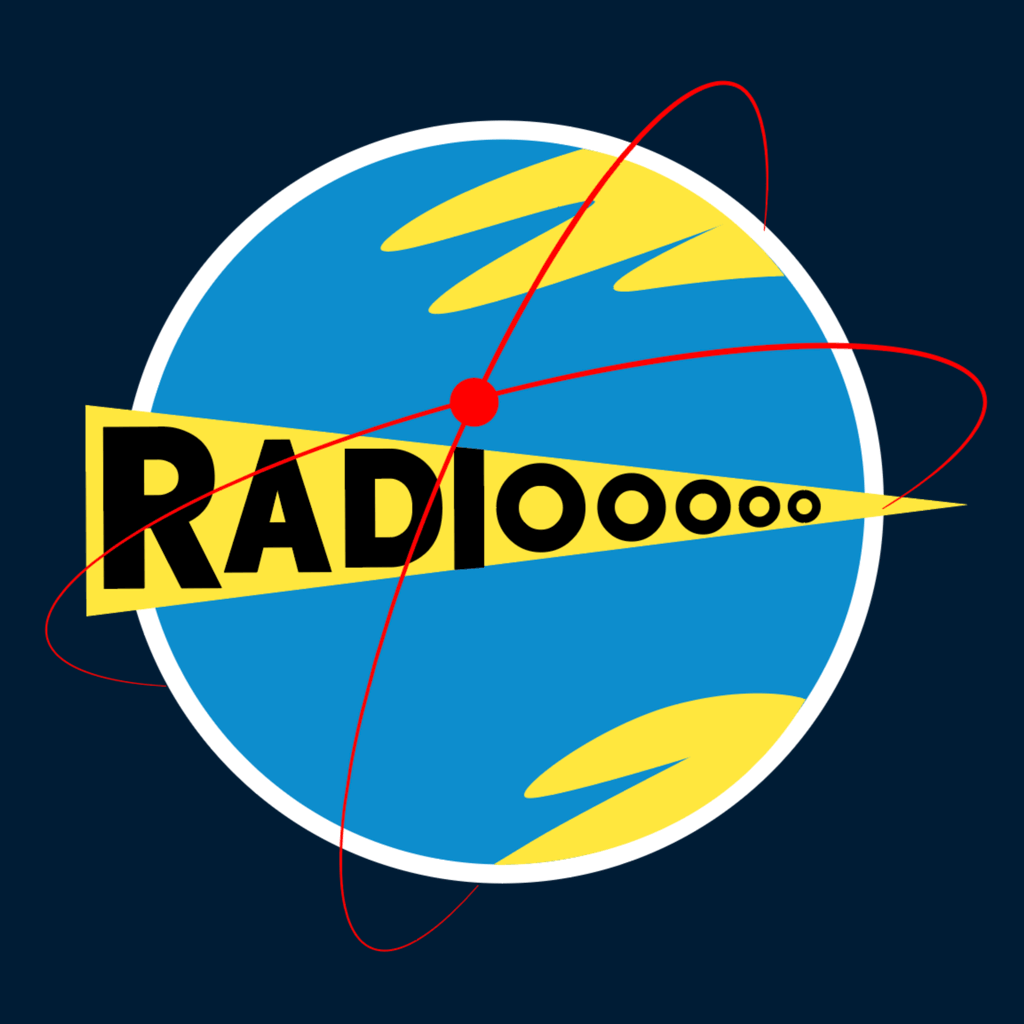 For those of you who like listening to music in different languages, this is a true gem.
Select a decade and a country, and it generates a playlist from that era and region. A global trip back in time.
Podcasts
In celebration of Women's day, I'd love to share a podcast where I spoke about what it means to be a software engineer and a woman in the technology space (in Spanish). Hope you enjoy it 💙
I'm always surprised by the lack of crypto content that exists in Spanish. We've been working hard to translate content at Surge and it has become a personal mission to increase the amount.
That's why I was honored when Soulfull Inc podcast invited me to speak about crypto currencies.
Forefront is the port of entry to crypto social clubs, DAOs and the digital cities of the future.
They interviewed me to discuss what it means to build educational resources in Web3 with a mission to close the crypto gender gap. This fun podcast is the result. ✨
Maps out the Metaverse economy by diving deep into game cryptonomics, even arguing they will become digital nations with their own self-contained economies.
Highly recommended if you want to geek out about the convergence between crypto and the Metaverse.
I recorded this episode with one of my favorite geeks and someone I truly admire.
On this podcast, we discuss: my journey from politics to software, the power of blockchain in government, how coding bootcamps are changing the education model, and how we transition to living as sovereign online citizens. It's in Spanish.
It has become one of my favorite podcasts because it goes through Computer Science concepts in a super easy-to-understand analogies and examples.
Whether you're a bootcamp graduate or someone who's simply interested in learning more about how computers work, it is great for your learning commute.